Hooray it's Friday! Thank God this is week definitely flew by fast... I'm ready for a beverage! This morning, as I was going about my daily routine. You know, the usual... drinking ma coffee, reading the news, browsing some of my favorite blogs... I came across this fabulous outfit of a Parisian girl.I don't know what I like more about her, everything just seems so perfect. From the hair to the boots, to the purse and the dress, to the bad ass sunglasses...Or maybe it's her glowing tan that makes her look great?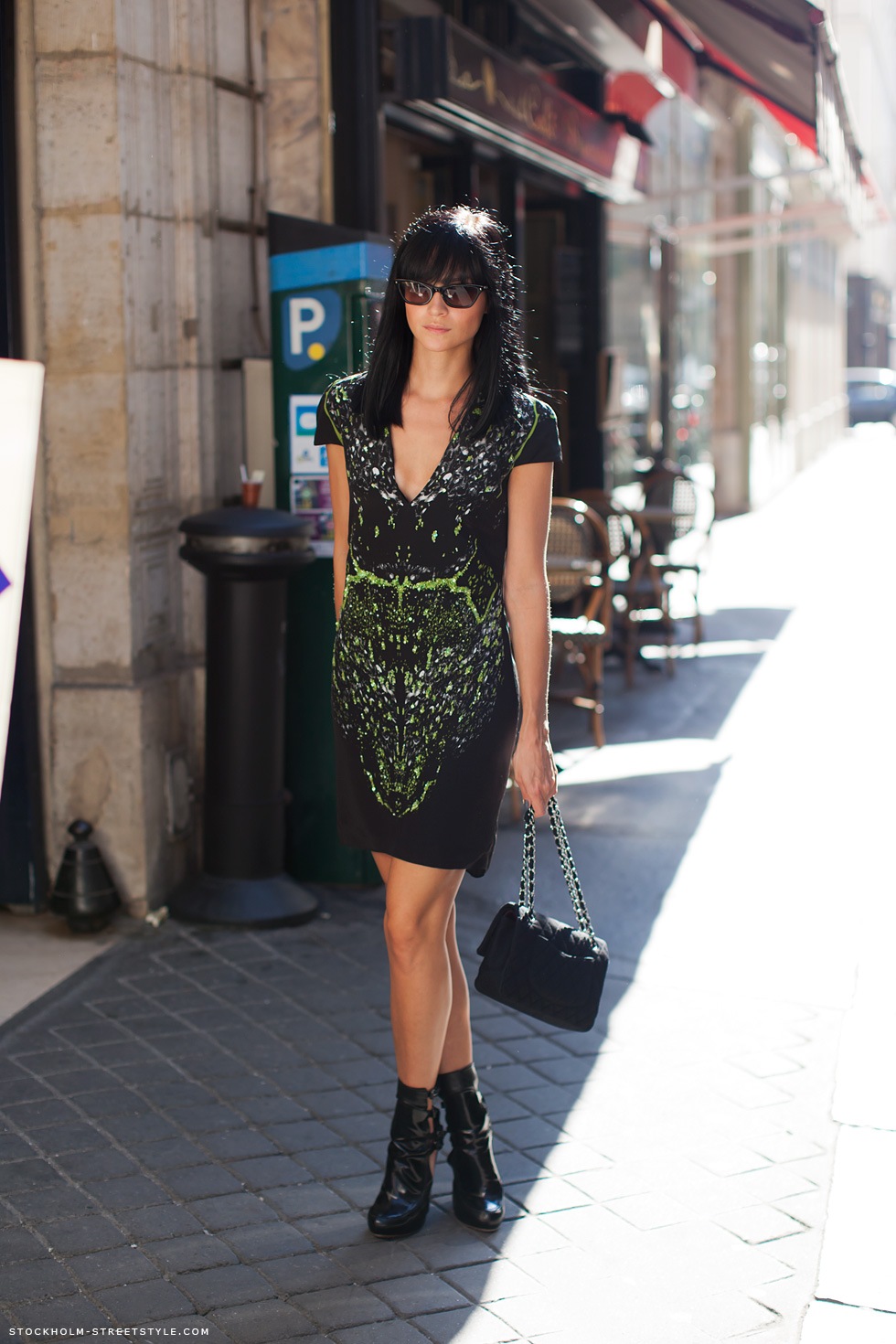 Courtesy of Stockholm Streetstyle
I will definitely channel a similar look to hit up the pubs tonight... What will you be rockin' this evening?