Target's newest collaboration with Peter Pilotto might as well be one of the best that I have seen. Swung by Target this morning to check it the collection hoping that there would be a piece of the collection left. To my surprise the whole collection was untouched!!
Now, of course the fabric is not the same as their main line, but it appears to still be good quality and at a crazy affordable price. Most expensive thing in the line is a $50 range!
Being that I do not look like any of these models (5'2" and Beyonce built) I figured the shapes of the clothes and prints would look horrible. To my surprise, everything fit like a glove. Not only do the patterns look even better in person but the shape of the clothes I believe is flattering on any body.
It was so hard to make a decision on which pieces to purchase. Finally made it out with a blazer, two cool shirts, and a dress. Can't wait to wear them out this week!
Here is a little peek at the collection...
Snagged this baby up!
via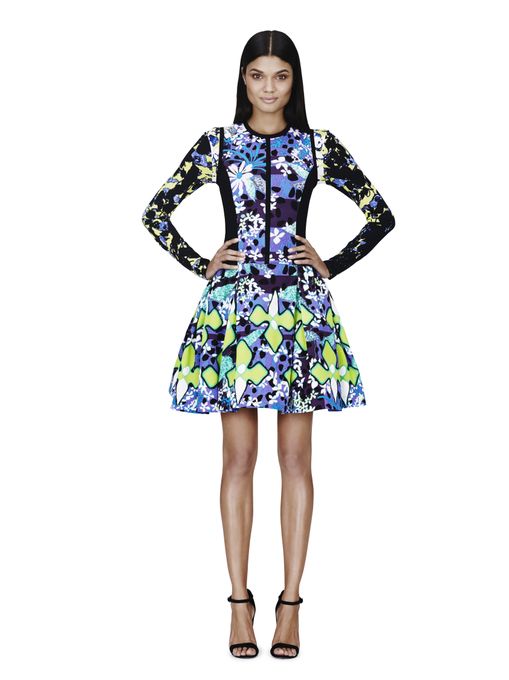 And did I meantion the accesories?? So freaking cute for this summer...
I can see myself already lounging by the beach with my Peter Pilotto Bag
❤
Hope you all had a great weekend!